About Us
Welcome to our studio nestled in the heart of North Perth. At Starfish Lane, we are a passionate team of creative souls dedicated to adding sparkle to life's most cherished events. We specialise in crafting exquisite Invitations and Event Stationery, along with pritning services and a huge range of specialty card, papers, envelopes, and crafting accessories.
Decades of Distinction
We understand that your wedding and special occasions hold profound significance. Our mission is to transform your visions into reality, making the process of curating exquisite Wedding Stationery effortless and enjoyable. From the first consultation to the final delivery, we're dedicated to ensuring your experience with us is nothing short of exceptional.
With a combined experience spanning two decades, we've honed our craft, mastered our art, and refined our approach. From classic elegance to contemporary trends, we've seen and embraced it all, allowing us to offer you a range of styles that cater to every taste.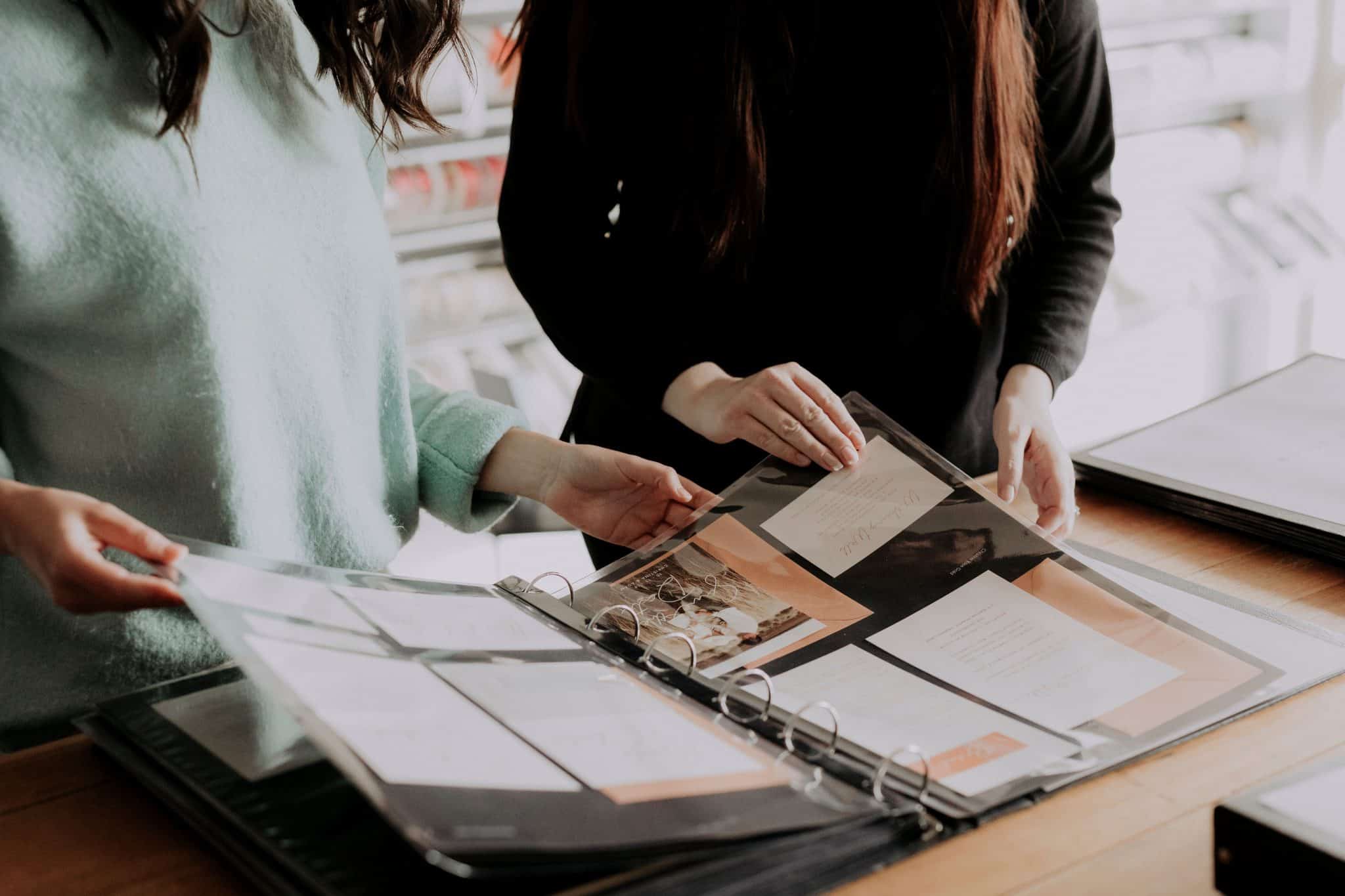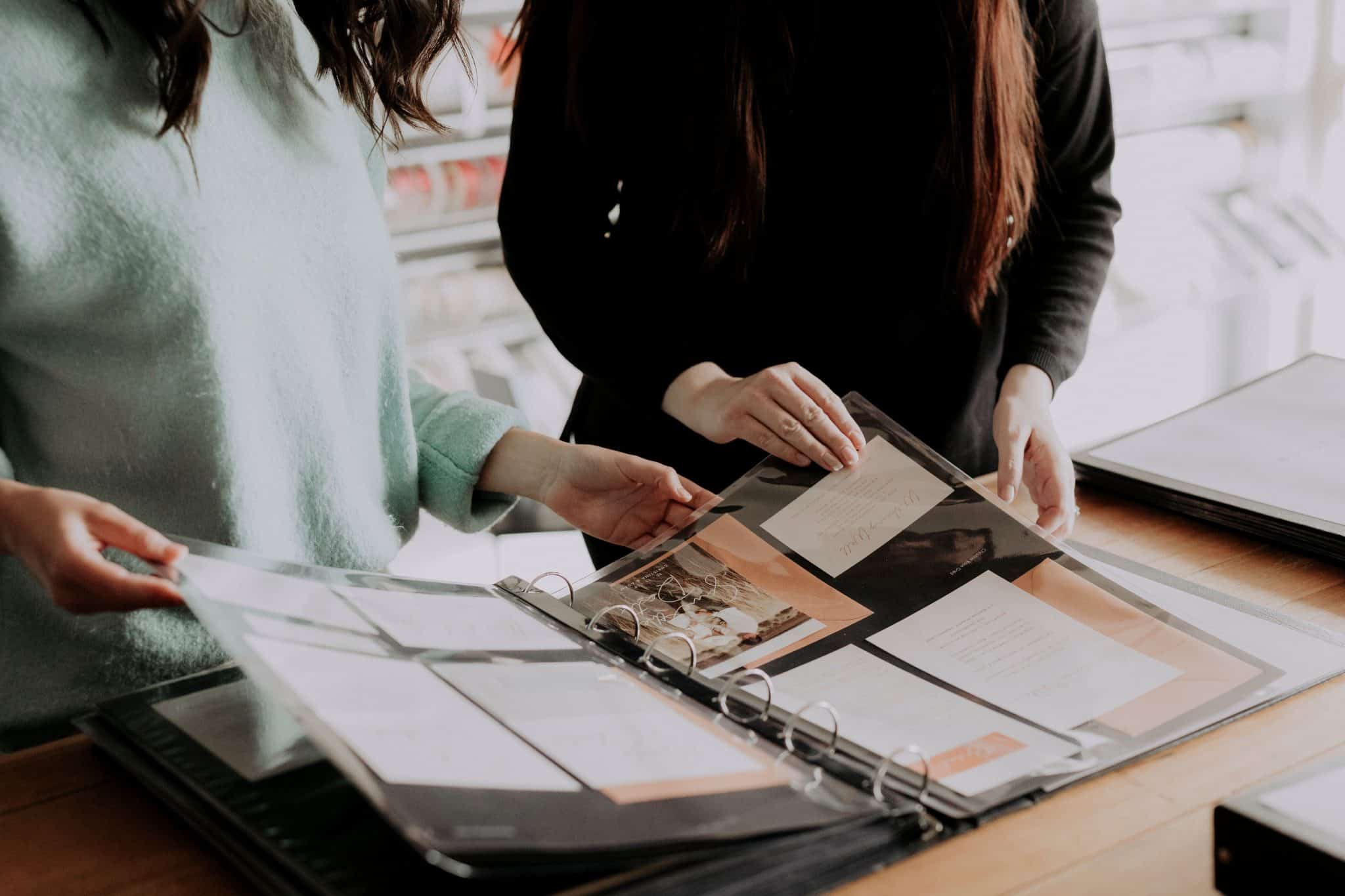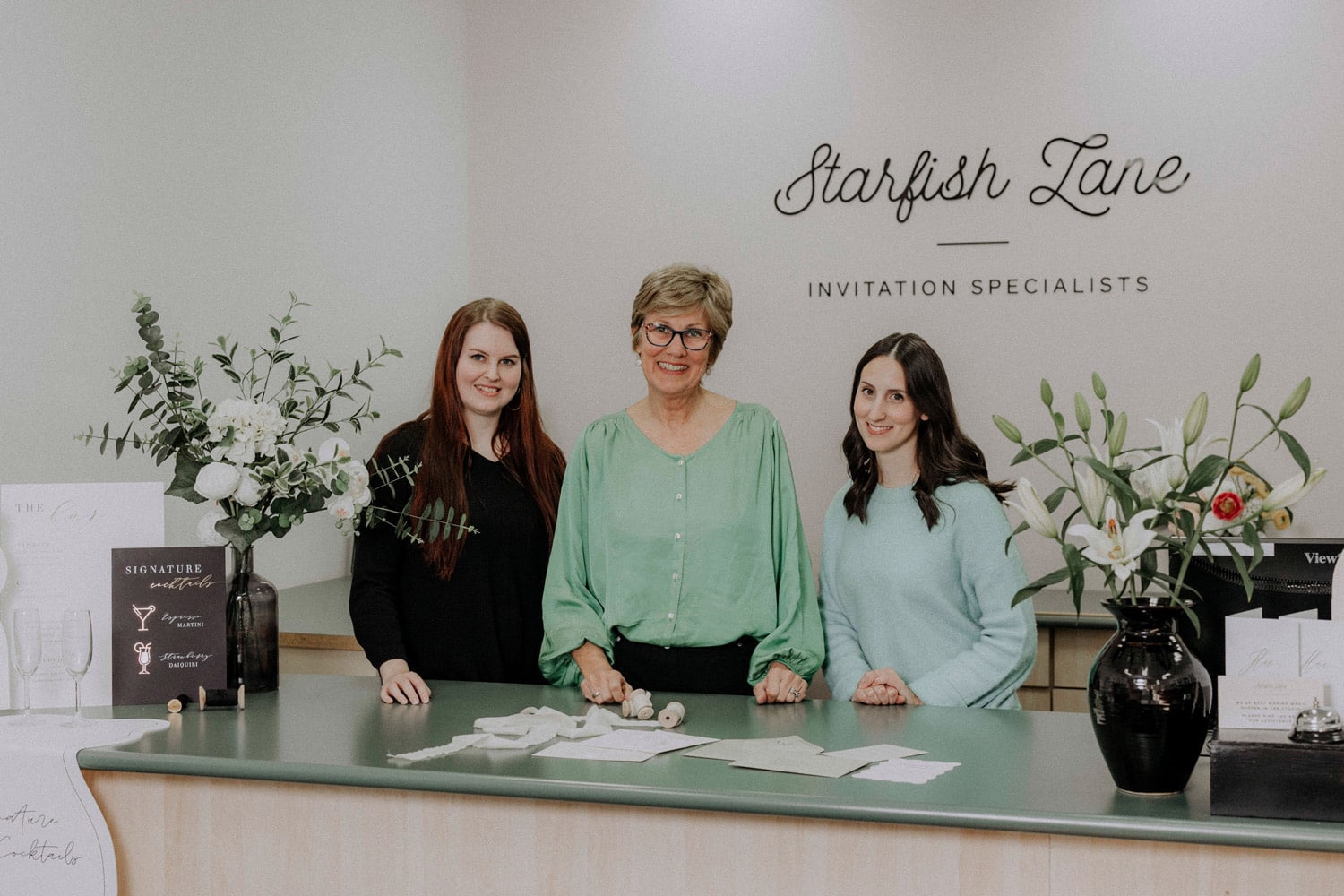 Petite & Passionate Team
Avrile is not only our owner but your steadfast consultant. Her wealth of experience ensures a seamless journey from concept to creation, guaranteeing every detail aligns perfectly with your unique vision.
Nicole, Avrile's sister, is our head of accounts. Her precision and organization keep our creative engines running.
Allie and Giulia are our dynamic duo of Graphic Designers. Both graduates of Curtin University, their creative flair and meticulous attention to detail ensure every design is created to the highest standard.
Don't be surprised if you encounter some extra charm around the studio in the form of Nicole's lovable dog Daisy or a smiling grandchild or two.
Your Creative Journey Starts Here
We invite you to explore our designs online or better yet, come visit us in store! We are always ready to help and guide you through the creative process. Whether it's bespoke Invitations, Event Signage, corporate printing, or specialty card, we're here to weave magic into every detail.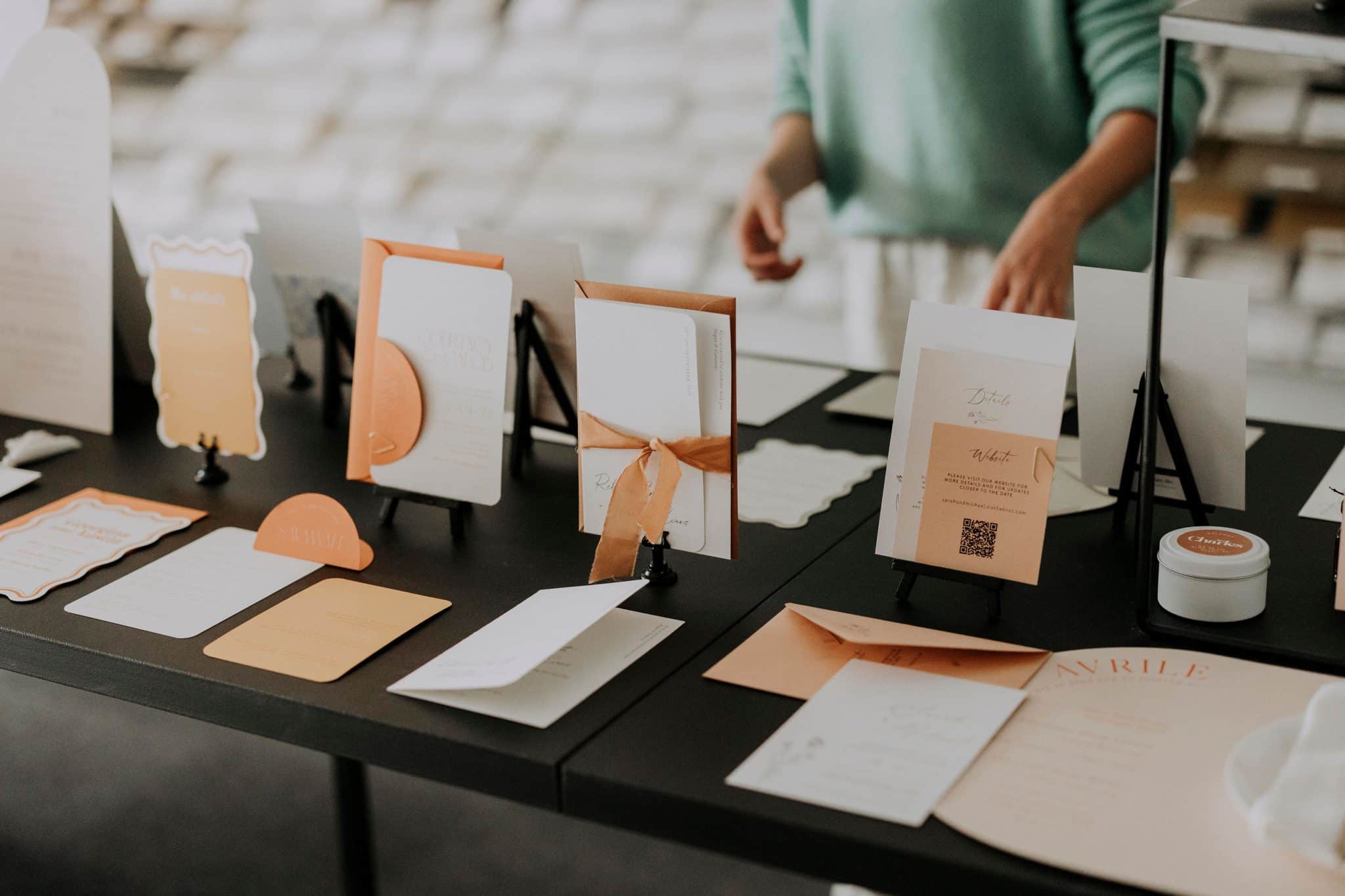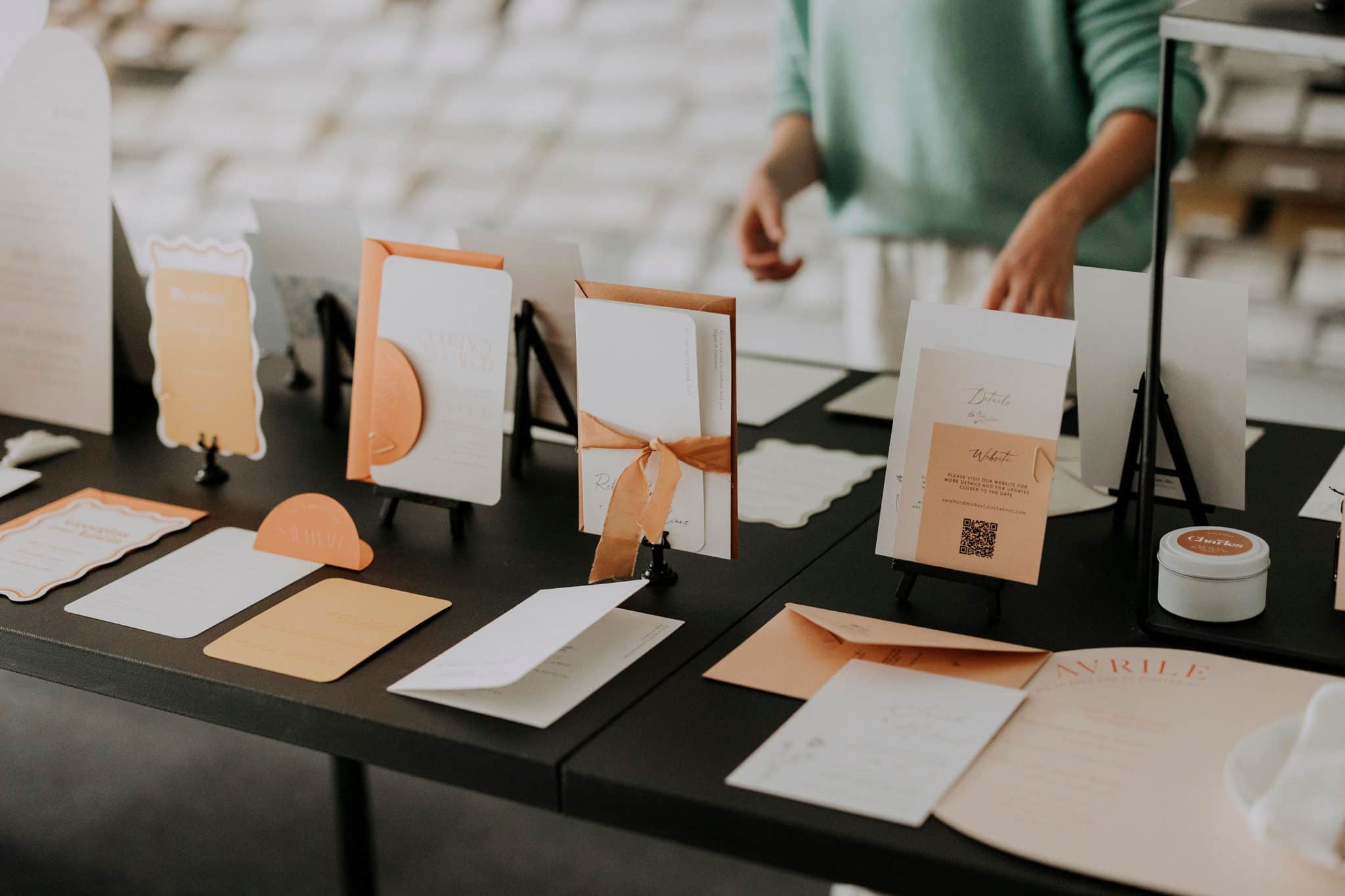 Custom Design
Creation of unique stationery
for weddings and events. 

Hand Illustration
Providing unique, hand-drawn designs
to add a personal touch to your stationery.

Specialty Card & Paper
A huge range of specialty card, paper, and envelopes available in store and online

In-house Printing Service
Bring in your own design for us to print,
ensuring quality and convenience.